1 tag
10 tags
The Crowd Funding campaign for our upcoming film... →
CHECK THE LINK FOR MORE INFORMATION: Any donations welcome. "The Untold Story" is a reflexive documentary film following the footsteps of Pawel, a student living in the UK.  Paweł, the protagonist of the film goes back to his country: Poland, in order to learn about the story of his grandfather, who through unforeseen circumstances managed to escape the Auschwitz concentration...
4 tags
STVNews coverage of the upcoming "Our Multi Story... →
I have joined powers with Christopher Thomas McGill and Aderson Rocha to create a sequel to a documentary film following 12 months of life of multi story tenants in Dundee. The film has been commissioned by the Dundee City Council, and is due for internet release this winter. STV has covered the story in local Tayside news.
2 tags
'OUR MULTI STORY 2' STV NEWS
The coverage of our film "Our Multi Story 2" will be broadcasted on STV News tonight at 6pm! :D. The film documents the changing face of Lochee area in Dundee, and promotes a partnership between the tenants and the City Council, thus giving the people a platform to speak out about their problems in public.
4 tags
STV covers "Our Multi Story 2"
"Our Multi Story 2", a joint film project between Aranha Productions and Dundee City Council will receive an STV coverage today. 
Watch
BARND NEW SHOWREEL FOR 2012. FILM REEL. This showreel consists of few of my favourite films, I have either directed, produced, edited, or worked on as a cinematographer.
13 tags
Watch
"Surla" by Madira Gregurek. Me and Madira teamed up to create and bring you this unusal butoh dance video filmed in Scotland. No music yet. Updates to come
5 tags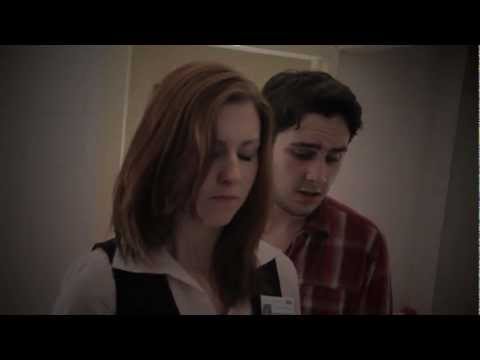 4 tags
Call for a talented female solo guitarist/vocalist... →
5 tags
8 tags
'Fading Community' gets the Creative Loop Award! →
I'm really happy to announce, that my project  'Fading Community' has won a prize at the  Creative Loop 2012 Student Media Awards Ceremony in the CCA, Glasgow. The project was awarded in category: "Best use of Interactive Media/ Apps/ Computer Games". The ceremony took place on Thursday 29/03/2012.
Casting Call for 'Roundabout Rabbit' goes live! →
roundabout-rabbit: If you happen to know anyone who might fit the description supplied, please let me know! :D
7 tags
4 tags
'Fading Community' nominated for Creative Loop...
I'm very pleased to announce that my interactive documentary 'Fading Community' has been shortlisted for an award at this year's Creative Loop Student Media Festival, which will take place at the CCA Glasgow on Thursday 29th March 2012.  The piece is currently expanding, but a work in progress version can be accessed through this link: ...
d3dicatedfolloweroffashion asked: what happened to your hilltown community project?
6 tags
Fading Community 2
I'm happy to announce that the further production of "Fading Community" will take place throughout March 2012, with a date of completion still to be announced soon!
13 tags
Watch
Footage and coloring test : Time lapse of Dudhope Roundabout. I created this, as a test of visual effects and footage that could be used in the Film. I however think, this example might looked a little bit overworked and over stylistic to be used in a documentary. Instead of this example an image with less saturated colours could been used. To stay true to the nature of the wildlife...
Watch
Recurrence
10 tags
Watch
"Recurrence" (Fine Cut 2011). 'Recurrence' is a short documentary exploring the idea of recurring dreams. Four voluntarily participants are asked to tell their dreams in front of the camera. They speak about the way their dreams have in some ways left an impact on their current lives. Recurrence is inspired by writings of Sigmund Freud and poem by Robert Frost...
9 tags
7 tags
"Fading Community" STV News coverage! :D. Click on... →
12 tags
Reymont PL: Fading Community →
8 tags
PR Portal Poland: Fading Community coverage →
5 tags
Behind the Scenes: Filmteractive Festival, polish... →
"Fading Community" in polish media (sorry it's all... →
7 tags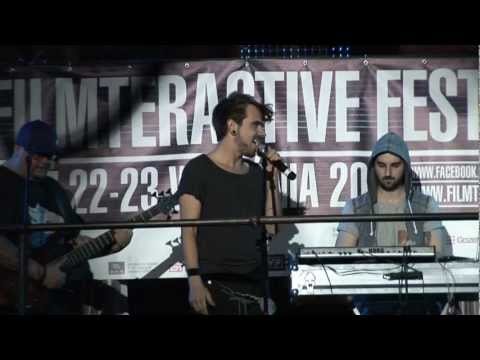 9 tags
"Fading Community" gets a First Prize at... →
6 tags
8 tags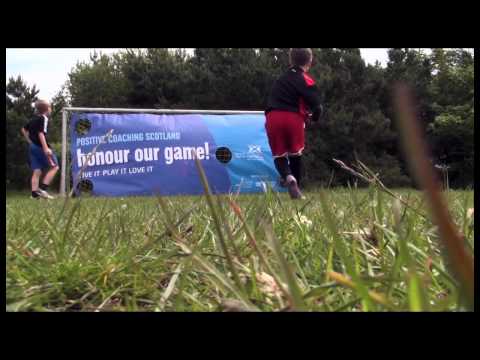 7 tags
My recent promo spot video for Youth Football... →
6 tags
9 tags
Watch
LOST and FOUND : Bablegum Animatron entry 2010. 'Out of This World'  How science could influence our lives in the future? What really could go on behind closed laboratory doors? And how significant a role do we ourselves play in this seemingly distant realm of Science and experimentation?  This animation was a CGI experiment for a further study into relation of man into...
3 tags
7 tags
First Ever Publication! :D
I'm so happy getting the news, that my most recent project "Fading Community" was published yesterday by a Dundee art zine "Satellite". Satellite publishes work of art college students in Dundee, their latest issue deals with matters of space and placement. To view my work and the whole publication head to their website: http://satellitezine.com
12 tags
"Fading Community" finished web art project →
This interactive documentary film explores the idea of "community". Through use of photography, recorded sound and video I created a lively, and interactive memoir of a building,  which is going to be demolished in Dundee City. The objective is to provide a living memory of type of building typical to late XXth Century for the insight of the future generations of Scotland.
Forgotten Places (2010)
Forgotten Places from Pawel Grzyb (DIGITAL MUSHROOM) on Vimeo. This is one of my (older) college projects. This experimental film piece is based upon the concept of 'A Changing City', and how we have essentially taken for granted significant places such as old art deco cinemas, and replaced them for flashy modern blocks, almost disposing of something that was fundamental to our...
PG
great pics!
6 tags
8 tags
Hilltown Community Web Art Project (development) →
9 tags
Watch
THE TAPE Hip hod dude shows people in Dundee how to dance! Produced by: Claire Pickett Director: Paul Kennedy Cinematographer: Pawel Grzyb Sound: Gordon M Editing: Dawn Malcolm Screenplay: Jonathan Douglas
Watch
8 tags
New Indaba Playlist for 2011! →
This is my new Indaba Music playlist, including some of my favourite music projects I created over last couple of years. Some of them are remixed songs, others are full sound projects including one, which documents a soundwalk of a Dundee City waterfront. Hope you enjoy!
10 tags
SOUND PROJECT: "Bonnie Dundee" This...
7 tags
Watch
This short film explores the ways we think and act when we travel on the trains. What do we think about? Do we use digital technologies, read newspapers or just look outside the window. Part of the Landscape and Intervention project at Duncan of Jordanstone College of Art and Design.